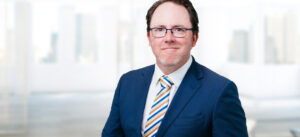 Join us as we take a peek under the bonnet of some of the most highly-rated ethical investment options in the market. We will get to meet a diverse cross-section of industry insiders to get an insight into what makes them tick, and where they see the industry going.
One of our Partners, Steve Putt will interview various decision makers within the various investment business. Today we interview Tom King of Nanuk Asset Management.
Prior to becoming Nanuk's Chief Investment Officer (CIO), one of Tom's earlier 'claims to fame' was representing Australia at the Olympics in sailing, achieving a gold medal and being awarded a Medal of the Order of Australia for his services to sport.
SP: Thanks for your time today Tom. Can we start off by asking how long you have been in the industry and what you actually do?
TK: I have been in the industry for 20 years now. I am a director, Chief Investment Office (CIO) and a portfolio manager at Nanuk. I am one of five portfolio managers running a concentrated global portfolio and contributing to the Nanuk New World Fund, but as CIO I am also responsible for managing and coordinating the investment team and the overall management of the Fund.
SP: Let's go back a bit in time and ask you what you were doing immediately before you got into the investment industry?
TK: Immediately beforehand I worked in industrial consulting. I trained as a mechanical engineer and worked for a small international group doing performance improvement work with large manufacturing businesses. The company was effectively disbanded, however the work we did was hugely valuable and opened my eyes to the opportunity to improve the efficiency.
SP: What made you want to get into finance?
TK: In short, I saw the opportunity to create value through pragmatic decision making within businesses, but the consulting model I had been involved with was not the easiest way to effect change and certainly not the best model to capitalise on the value created. I wanted to achieve similar outcomes but as an equity owner with more leverage to achieve change and benefit from it.
SP: What was your introduction into ethical investments?
TK: My interest in sustainability goes back a long time. As a keen sailor, I have always had a close connection with the environment and as an engineer I have also been interested in smart and efficient solutions. I studied wind power at university in the mid-1990s.
SP: Where do you think ethical investing will be in five years' time?
TK: No doubt more widely embraced than it is today. Investors are becoming far more sophisticated in their expectations of those managing their investments, and increasingly recognising that businesses involved in unsustainable or unethical activities are likely to see their profitability threatened.
SP: Can you tell us how the fund in a broad sense aims for ethical investment outcomes?
TK: As a firm, we focus exclusively on investing in companies whose products and services are contributing to improving global environmental sustainability and resource efficiency. We believe these are attractive areas from an investment perspective, likely to benefit as the transition towards greater sustainability accelerates in coming years. We also believe that understanding this trend and investing in these areas is an important endeavour that can contribute positively towards achieving sustainability outcomes. In relation to the ethical aspects of the fund, because of our exclusive focus on areas related to sustainability we naturally don't invest in areas of environmental or ethical concern. This is formalised in an exclusions framework that also precludes investment in companies seriously violating norms for ethical behaviour and responsible business practices. We also favour companies that are well governed and managed in the interests of minority shareholders such as ourselves.
SP: What are the main themes and screens employed in the fund to achieve this?
TK: We use both positive and negative screens to refine the focus of our investment activity to a self-selected investment universe that is both sustainable and ethical in nature. The positive screen is for involvement in industries contributing to improving global environmental sustainability and resource efficiency, such as clean energy, energy efficiency, industrial efficiency, waste management and recycling, advanced and sustainable materials, and water. We also use negative screens to ensure that none of these companies are materially involved in environmentally unsustainable activities (such as fossil fuels), unethical activities or involved in violations of norms for responsible business practices.
SP: Can you give us an interesting example of an investment in the fund and how it meets that criteria?
TK: An interesting investment is TomTom – best known for its personal navigation devices that have been superseded by smart phones. Tom Tom's core business is mapping, and it is one of only a couple of businesses with detailed global mapping databases updated in real time. Its mapping services are used by many of the automotive manufacturers to provide in car navigation and by enterprises such as Apple, Microsoft, and Uber. Navigation services are important to both electric vehicles and autonomous driving technology – both areas of focus falling within the fund's positive sustainability screening. Our interest in the company relates to its potential to grow as electric vehicle adoption increases in coming years.
SP: What's a recent example of one of the fund's best investment ideas?
TK: Interestingly we have had fantastic fund performance so far this year but without any single standout stocks. Over the last year the top performer has been the Fund's investment in Lenzing. Lenzing is a leading manufacturing of viscose staple fibre, a textile product made from wood fibre. It has developed a leading position in high end sustainable textiles now used by fashion groups such as Zara and H&M – products such as Tencel and Lyocell. This is still a relatively small part of their overall business but is highly profitable and growing.
SP: Following Covid, we are now confronted with war in Ukraine, rising interest rates and a slowing world economy. We have been thrown a few curve balls over the years. What do you think may be the next big theme for markets to grapple with?
TK: I wish I could know in advance, but it is the nature of markets that we are unlikely to know what it is until during the event. There are obvious challenges and uncertainties for the global economy and markets – but there always will be. In the absence of impossible to predict 'black swan events most of these challenges are well understood and effectively priced by markets in a way that is not likely to be a good bet for us to position for specific outcomes. Certainly, climate change is one of the big issues and the significance of the economic implications over the next decade are still underestimated. SP: What would be the best or worst investment advice you have ever heard?
TK: I have a l ways thought Warren Buffet's best advice is that "the goal of each investor should be to create a portfolio that will deliver him the highest possible look-through earnings a decade or so from now". It is a beautifully simple encapsulation of the often-overcomplicated task of investing.
SP: Thanks for your time today and giving us an insight into the fund. Only a couple of general questions to go – What do you like to do to unwind when you leave the office? Do you have any favourite hobbies?
TK: Before kids, my passion was fly fishing. These days my time not working is spent with the family. With the office now at home there is not much time or space between the two.
P: If you had a chance to go back in time and visit an 18-year-old version of yourself – what wise words of wisdom would you impart?
TK: Start investing now!
SP: And the most important question of all –what's your favourite sporting team?
TK: North Melbourne – but I'd rather forget that this year. So my favourite sporting team are whatever the teams my two young sons are participating in.
Steve Putt is a Financial Adviser and Authorised Representative (271422) of Stonehouse Financial Partners Pty Ltd and has been in the financial services industry since 1999. Stonehouse Financial Partners holds an Australian Financial Services Licence (AFSL 520339) granted by the Australian Securities and Investment Commission (ASIC).
Please remember that all the information provided is limited to general information only. That means the information provided is not specific to you, your needs, goals, or objectives. So, you should seek advice from a licenced and trusted professional before acting on the information. Before you acquire or apply for a financial product, please read the product disclosure statement or PDS, which should be available on the issuer's website. Lastly, please keep in mind that past performance is not indicative of future performance.