In this pre-election campaign budget, a number of measures have been announced to assist in reducing the pressure caused by increased costs of living and the problem of housing affordability. Please see below for a summary of this year's Federal Budget, noting that the changes are proposals only at this stage and have not yet passed through parliament, though are expected to do so.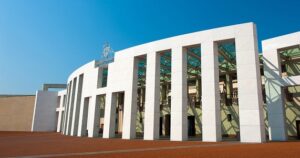 Personal taxation
Cost of living tax offset: The Low and Middle Income Tax Offset (LMITO) will increase, providing an additional $420 to reduce tax payable for eligible taxpayers in the 2021/22 financial year. This offset is non-refundable and available to those earning up to $126,000 per annum. However, individuals earning over $126,000 per annum will not benefit. Further, LMITO was not extended, meaning it will not apply for the 2022/23 or later financial years at this stage (election promises pending!).
Halving of fuel excise: For six months from 12:01am 30 March 2022, the excise on fuel and petroleum-based products has been halved. Whilst not a direct tax, the expectation is this should result in lower fuel prices during this period. Half the current excise on fuel and diesel is 22.1 cents per litre.
Indexation of the Medicare Levy thresholds: The Medicare Levy low-income thresholds are indexed each year. From 1 July 2021, the thresholds are expected to be as follows – For singles $23,365 (increased from $23,226) – For families $39,402 (increased from $39,167) plus $3,619 per dependent (increased from $3,597) – For single seniors and pensioners $36,925 (increased from $36,705) – For family seniors and pensioners $51,401 (increased from $51,094) plus $3,619 per dependent (increased from $3,597).
Superannuation
Continuation of the reduced minimum pension drawdown: The budget proposes to extend the minimum amount that needs to be drawn from account-based income streams to the 2022/23 financial year. As mentioned in our most recent post, this means individuals with account-based pensions or term allocated pensions will be required to draw less from their savings, in line with the current year minimums.
By Ben Hancock